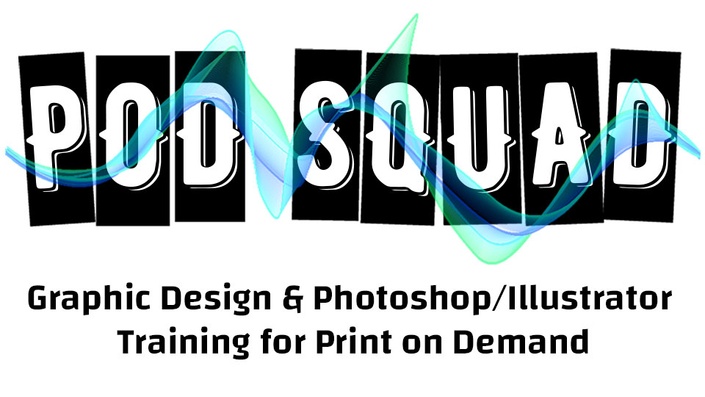 POD Squad Graphic Design and Photoshop/Illustrator Training
Learn graphic design and Photoshop specifically for print-on-demand sellers
Enroll in Course
Are you struggling with free or complicated design software in your Merch/POD business?


Do you want to stop shelling out money for designs?
Would you like some personal help?
You're in the right place to learn graphic design using Adobe Photoshop & Illustrator specifically for the purpose of Print on Demand (POD) including Merch by Amazon, Redbubble, Printful/Etsy, or any POD.

You know how frustrating it can be to wrangle unfamiliar software. All you want to do is get some designs uploaded and some money coming in!
Well, it's true that Photoshop and Illustrator can be intimidating. But we will turn them from big bullies into purring workhorses that make you money! (Hmm, those are some seriously mixed metaphors…)
I will teach you graphic design specifically as it applies to print on demand — super targeted training applicable to YOUR business — as opposed to general design courses or random videos.
No more frustration! No more feeling overwhelmed!
Designing will become the most enjoyable part of POD :)
Beginners - this is for you!
7 great reasonsto sign up for the POD Squad Graphic Design & Photoshop/Illustrator Training:

#1 – Easy step-by-step tutorial videos on Photoshop, Illustrator, and graphic design principles including typography, color, composition, and much more
#2 – Free graphics packs — textures, design elements, vectors
#3 – Design critiques and makeover videos — and the opportunity to have your own designs critiqued
#4 – Videos on how to use various selling platforms such as Etsy, eBay, Shopify, and PODs like Gearbubble

#5 – A PDF of resources for your business
#6 – Downloadable infographics and tip sheets
#7 – You'll be learning from a graphic designer with 37 years of experience, not a random stranger who thinks they know design. No offense to random strangers...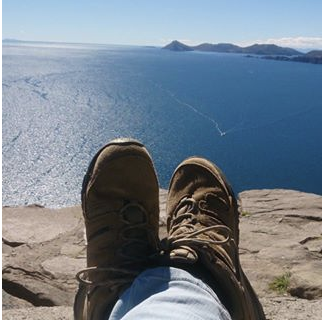 "Incredible value. I am a happy member of the training group and I love the amount of material I can get access to. And always increasing!"
- Carmen Olveira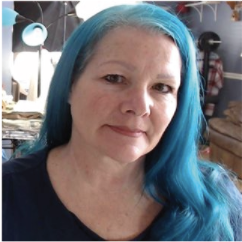 "I just watched the first 11 [Photoshop] tutorials and I just want to say I love the way you teach...Now it starts clicking! Thank you so much!"
- Dawn Martin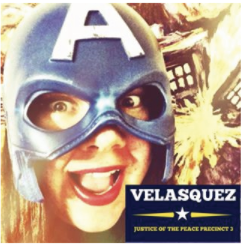 "So grateful to be here, thanks so much, Laura! Learning Photoshop and Illustrator are big goals for me this year. This group could not have come at a better time, to be honest! My biggest POD goal is to bring my husband home full-time. I cannot even wait to fire his boss lol. Thanks again, Laura! I am so so thrilled over this [course] and everything that comes with it!!"
- Amy Alicia Springer
Your Instructor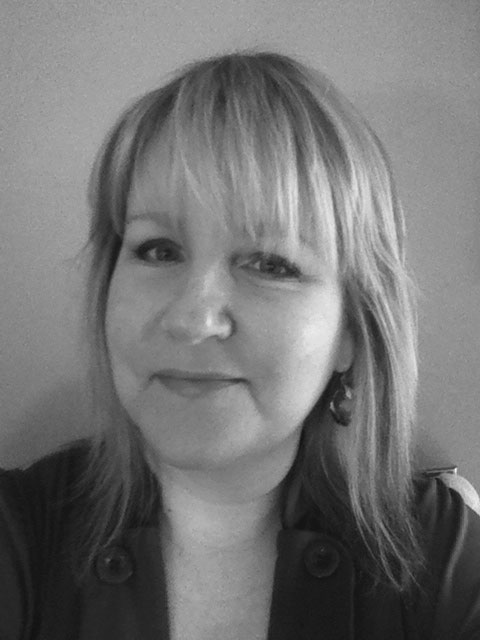 My name is Laura Burke, and I live with my husband in a very rural area of Upper Peninsula of Michigan in a town called Ontonagon.
I've been a graphic designer since 1983 when I got a job at the local newspaper. I've also freelanced for many years in addition to my 9-to-5 design jobs.
I started teaching the basics of graphic design using Photoshop in the early 2000s to a few small groups and individuals. It was so fun to see their excitement at being able to create really professional-looking effects. And I was hooked on teaching!
I created this class to help new print-on-demand designers learn some basic techniques that will help them step up their design game to compete in the world of POD!
Make sure you click the down arrow above to see the whole curriculum!
Frequently Asked Questions
When does the course start and finish?
The course starts whenever you want it to! It is a completely self-paced online course - you decide when you start and when you finish.
How long do I have access to the course?
How does permanent access sound? But what exactly does permanent access mean? It means that you will have access to the training materials for as long as this course exists. Obviously, I can't promise that I won't get hit by a meteor tomorrow, so some things are beyond my control. But if somewhere down the road, I decide to stop actively providing the POD Squad training through Teachable, I will provide access to these videos on YouTube upon request, where they will remain indefinitely.
What if I am unhappy with the course?
I would never want you to be unhappy! If you are unsatisfied with your purchase, contact me in the first 30 days and I will give you a full refund.
How can I get the most out of this course?
Techniques are taught in the context of creating actual designs using Adobe Photoshop and Illustrator. In other words, there isn't a series of videos that goes through every tool first, and then a series showing you every palette and how to use it, then all techniques, etc. Instead, techniques and tools are taught as they are needed while we make real POD designs. That way you can put the information you learn to use immediately, rather than sitting through hours of videos before you actually DO anything. Therefore, the best way to learn with these videos may be to follow along, creating a design of your own that uses similar techniques, so that by the time you've watched me design something, you've got one of your own to upload. So I recommend coming up with your own SUBJECT but following along with the TECHNIQUES I use. Then you'll have an uploadable design ready to go after each series of tutorials that YOU own the copyright to!
Will the price ever go up?
It will, but not for you. Whatever price you enroll at, you'll never have to pay another penny.
Are there any hidden costs?
Nope! Of course, to take full advantage of the course, you should have Photoshop and hopefully Illustrator, but that's not hidden. You can get Photoshop for $9.99 a month bundled with Lightroom in Adobe's Photography Plan. Even if you don't have Adobe products, you can learn from the graphic design portions of the training. A couple of students have said they've been able to follow along using Affinity software.
Does this course cover other software like Affinity, Gimp, Canva, or Over?
No, it doesn't. I haven't used any of those so I can't honestly teach them. And I think my time is best spent focusing on the industry-standard software as that will give the most value. However, you may be able to follow along with the tutorials in other raster-based software. Photopea is one that I know of that acts quite similarly to Photoshop, and it's free! There are a couple of students using Affinity Photo or Designer as well.
Why do you charge for this at all? I can probably find this information free on YouTube.
First, this is what I do. I was teaching Photoshop and graphic design long before I started doing print on demand. Second, you may be able to find a lot of this info for free, but combing through thousands of videos to find what you want is time-consuming. This course applies specifically to print on demand, so it's exactly what you need. Third, other videos don't come with a graphic designer over your shoulder to help you out with any problems you have.
Do you give personal assistance?
Yes, absolutely! I've been encouraged by other group owners to offer personal help as a paid add-on, but I'm not going to do that–personal assistance from me is one of the benefits you get with your purchase.
What do your current students say about the course?
See the testimonials above and below this section. You can also ask questions in my free POD Life Facebook group—many of my students hang out in there as well. Join at https://www.facebook.com/groups/thepodlife
I have more questions…
Why you should take action today:
I've repriced this course at only $97 so that more people will be able to take advantage of the training. And there is even a payment plan of $27 per month.
You get access to everything as soon as your payment goes through — no waiting for content to be "dripped" to you. So get your butt in here!
If you're just starting out, you can get your first t-shirt (or whatever) designed and uploaded today!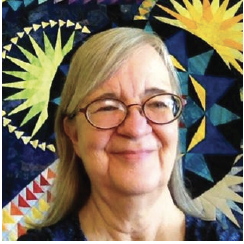 "Laura offers many tutorials in the members only group and often tailors them to what members want to learn. Sheis a wonderful instructor!"
- Georgiana Carollus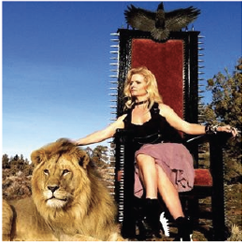 "I'm loving it, thank you! I'm already putting some of your design tips to use!"
- Joanie Keast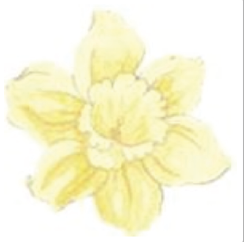 "I have learned so much from this site after only a few days. I want to be able to create better designs for my POD projects. I feel I have come to the right place and I am very happy I took the plunge."
- Glenda Mariner
So if you want to:

• Become a better designer and create designs that sell •
• Learn how to do all the cool techniques you see other people using •
• Have me, an experienced graphic designer, available to help if you get stuck •
• Have peace of mind from saving money on buying designs or hiring designers •
• Learn a skill that can make you money in multiple pursuits for the rest of your life •
Choose a payment option below and click "Enroll" to get in now!

• You have unlimited permanent access at no extra cost, ever •
• All future videos, bonuses etc. in this course are always free •
• Unconditional full 30-day money-back guarantee •
• My help is always available to you if you get stuck or have a question •